Marine Civil Engineering
By using our knowledge and expertise in construction, repair and maintenance of submarine cables, we conduct construction and maintenance work in Japan and abroad, in the sea and along the coast and shore as well as on land.
Surveys on Status and Burial Depth of Laid Submarine Cables
Surveys on the status and burial depth of laid submarine cables are performed by divers. Cable Probe is actively used for the surveys on the cable burial depth in a shore-end cable section and in a shallow ocean area by divers.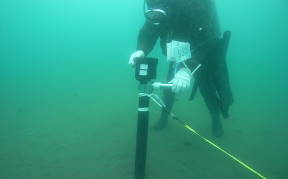 Submarine Cable Landing Works
Conduct, based on our rich experiences, cable landing works which are adjusted to various field conditions.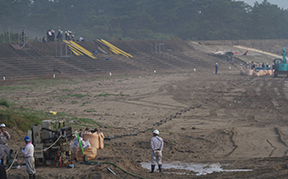 Submarine Cable Protection Works (Reburial, Reinforcement, etc.)
Conduct various submarine cable protection works such as reburial of exposed submarine cables, or reinforcement of ocean facilities.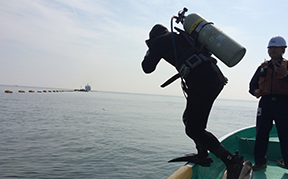 Works for Grounding Facilities for Signal and Power Feeding
Carry out, based on our experiences, surveys, installation and evaluation of grounding facilities for signal and power feeding.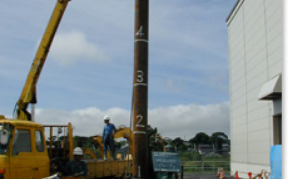 Construction of Land Conduits for Communication
Carry out, based on our experiences, design and installation of land conduits for communication.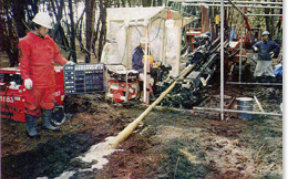 Removal Works of Submarine Cables and Conduits, etc.
Remove retired submarine cables and conduits. We can respond to various needs from removal in the shallow water using a salvage barge to removal at a shore section.