To Connect damaged areas in case of
a large-sized disaster
- KCS's Disaster Countermeasures -
Recovery of mobile network by KDDI au mobile station on its ships
KDDI Ocean Link(KOL) and KDDI Cable Infinity(KCI) have KDDI au mobile stations on board for a disaster contermeasure. In case of large-sized disasters like an earthquake or a typhoon, KCS's ships will anchor in the sea near the damaged seashore areas, and recover mobile networks.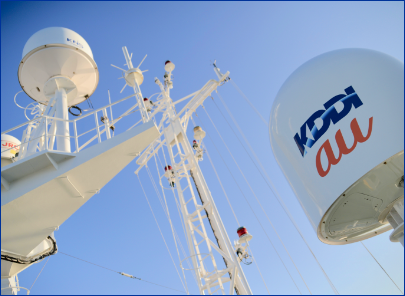 Transportation of relief supplies
In Hokkaido Eastern Iburi Earthquake in September 2018, KDDI Ocean Link(KOL) worked to recover mobile networks with its emergency mobile station, and also transported relief supplies to Tomakomai port, in order to support damaged areas.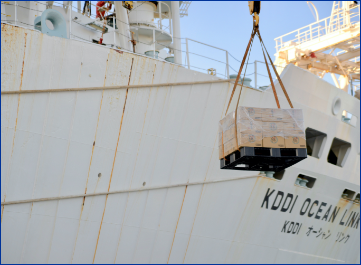 Kokusai Cable Ship Co., Ltd contributes to
"Tsunagu x Kaeru"(Connect x Change) project colaborated by
KDDI and NTT since 2020 Autumn,
in disaster contermeasures utilizing KCS's cable ships.